Why should you become a JEA sponsor?
Sponsorship in the field of archaeology is an expression of a civic commitment to the preservation and promotion of heritage and research.
Preventive archaeology places understanding human history at the heart of your investigations and makes use of the role of developers vis-à-vis future generations.
These values make Inrap a partner in corporate social responsibility (CSR).
The counterparties in your support
Promote your company's values - associate your name with the largest national archaeology event.


Public relations - launch event for National Archaeology Days, private visits to sites and research centres normally closed to the public for your customers and/or employees.


External communication - inclusion of your logo and/or mention of your support on all communications media (press releases, invitations, posters, etc.), including digital (social networks, website) and a dedicated page in the press pack.


Institutional communications - provision of royalty-free photographs, possibility of organising an event, a conference (in your company) on archaeology and its current issues.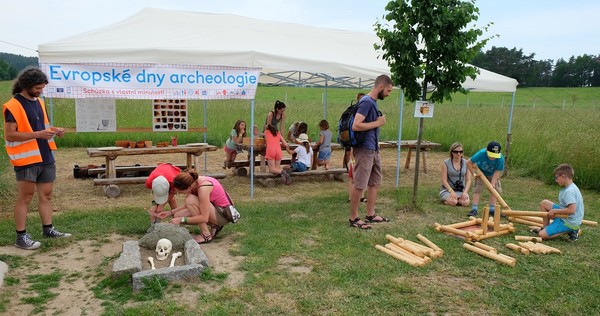 Archaeological dig workshop