The Hillfort in Bródno-Stare and the settlement are the only early medieval settlement complex in the area of today's Warsaw that has been excavated. The settlement complex is located in the area of Bródno Forest.
The fort was built in the 10th century and was erected on a dune situated among the marshes stretching between the Skurcza and Zaza rivers. Due to its location, it served a refugial function , being a place of shelter for the people of the nearby settlement.
The Hillfort on Bródno is a ring-shaped fort. Its dimensions are approx. 40 x 47 m.
The fort functioned until the beginning of the 11th century, and the settlement located north-west of it, existed until the end of the 11th century.
In 2008, the Warsaw Archaeological Park was established here.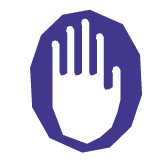 Workshop
The Archaeological Picnic
Participants of the archaeological picnic will be able to participate in workshops prepared by scientists from the Faculty of Archaeology of the University of Warsaw and the State Archaeological Museum in Warsaw, which will be assisted by archaeology students. The third of the organizers is the Office of the Capital City of Warsaw for the Targówek District.
Participants will be able to make a clay vessel, make a selvedge or make beads from modelling clay, etc. The event will be accompanied by lectures, an exhibition and a walk with an archaeologist around the fortified settlement.
Free
Sunday 19 June de 12:00 à 19:00
Children, Family, Adults, General public, Schoolchildren
Schoolchildren :
Preschool, Primary, Secondary school (11-15 years), Secondary school (15 years and up)
Participation in archaeological workshops and getting to know the profession of an archaeologist.
Press contact:
Marcin Wagner
pr.iauw@uw.edu.pl
+48881767500
Access map
21.05962
52.29670