Muzeum Archeologiczno-Historyczne w Głogowie, to samorządowa instytucja kultury, której Organizatorem jest Gmina Miejska Głogów. Wpisane jest do Państwowego Rejestru Muzeów pod nr 97. Powołane zostało w 1976 r.
W skład zbiorów wchodzą: zabytki archeologiczne, trzecia pod względem wielkości kolekcja numizmatów w Polsce, obiekty związane z historią miasta, bogata kolekcja gramofonów i radioodbiorników oraz zabytki etnograficzne. Ponadto muzeum posiada kolekcję sztuki współczesnej. Zbiory są stale wzbogacane m.in. dzięki prowadzonym badaniom archeologicznym, zarówno w samym Głogowie jak i w jego okolicach.

Exhibition
Wystawa "W krainie czerwonego złota. Archeologia na placu budowy Huty Miedzi Głogów"
Podczas wykopaliskowych badań archeologicznych w Żukowicach przeprowadzonych w latach 1967-1972 odkryto cenne pradziejowe cmentarzyska i wczesnośredniowieczne osady. Ich wyniki znacząco wzbogaciły zbiory Muzeum Archeologiczno-Historycznego w Głogowie, zostały częściowo opublikowane i posłużyły do realizacji wielu wystaw, także i wystawy zatytułowanej "W krainie czerwonego złota. Archeologia na placu budowy Huty Miedzi Głogów", po której odbędzie się oprowadzanie kuratorskie.
Free
Saturday 18 June de 12:00 à 13:00
Family, Adults
Schoolchildren :
Secondary school (15 years and up)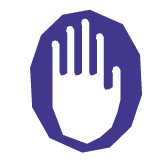 Workshop
Odkryj w sobie archeologa
Warsztaty archeologiczne dla rodzin i dzieci.

Tego dnia dziedziniec głogowskiego muzeum zamieni się w ekspedycję archeologiczną! Podczas zajęć dzieci dowiedzą się czym jest archeologia, zaprezentowany zostanie warsztat pracy archeologa poprzez eksplorację zabytków w przygotowanym mini wykopie archeologicznym, a także będą mogły uczestniczyć w rekonstrukcji wykopanych obiektów.

Free
Saturday 18 June de 10:00 à 12:00
Press contact:
Jakub Szajt
jakub.szajt@muzeum.glogow.pl
+48 76 831 28 68
Access map
16.090728111753947
51.667179440369914