The Archaeological Museum of Nicopolis (AMN) is located in Preveza (Epirus, Greece). It is dedicated exclusively to the city founded in commemoration of the victory of Octavian Augustus at the naval battle of Actium in 31 BC.
The main theme of its permanent exhibition is summarized in the phrase: One Battle, One City, One Empire. Octavian's victory at Actium did not only lead to the founding of Nicopolis; it also had great influence on the evolution of the Roman Empire as well as the course of history.
The AMN presents the city of Nicopolis, all the facts related to the founding, evolution, development and its abandonig.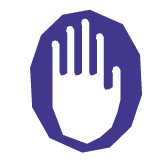 Workshop
Archaeologist for one day
We invite schoolschildren to a workshop in the musme'w coutryard, dedicated to the excavation procedure.
Children will have the opportunity to "fulfill" an excavation: reveal (copies of) roman pottery, coins and other objects, design and photograph their findings, keep the diary of their excavation.
Free
Friday 17 June de 10:00 à 11:30
Schoolchildren
Schoolchildren :
Primary
Press contact:
Archaeological Museum of Nicopolis
info@nicopolismuseum.gr
+30 2682089892
The Achaeological Museum of Nicopolis © Ministry of Culture & Sports - Ephorate of Antiquities of Preveza (Epirus, Greece)

The Achaeological Museum of Nicopolis: view of the permanent exhibition © Ministry of Culture & Sports - Ephorate of Antiquities of Preveza (Epirus, Greece)

The Achaeological Museum of Nicopolis: view of the permanent exhibition © Ministry of Culture & Sports - Ephorate of Antiquities of Preveza (Epirus, Greece)

The Achaeological Museum of Nicopolis: view of the permanent exhibition © Ministry of Culture & Sports - Ephorate of Antiquities of Preveza (Epirus, Greece)

The Achaeological Museum of Nicopolis: view of the permanent exhibition © Ministry of Culture & Sports - Ephorate of Antiquities of Preveza (Epirus, Greece)
Access map
20.74015599999989
38.992059284613475