Muzej grada Trogira gradski je muzej općeg tipa koji skoro 60 godina sakuplja, istražuje, štiti i komunicira kulturnu baštinu nekadašnje komune Trogir. Iako je grad Trogir prepoznatljiv ponajviše kao srednjovjekovni lokalitet, uvršten 1997. godine na UNESCO-vu Listu svjetske baštine – počeci ljudskog obitavanja na trogirskom području sežu još u razdoblje srednjeg paleolitika, dok je sami grad značajan centar već u kasno prapovijesnom, a zatim i u helenističkom, antičkom i bizantskom razdoblju.
Posljednjih 10-ak godina Muzej se aktivno bavi arheološkim istraživanjima te, uz suvremeni pristup proučavanju arheološke baštine Trogira i trogirskog područja, intenzivno surađuje s domaćim i stranim muzejskim, znanstvenim i obrazovnim institucijama te privatnim istraživačkim sektorom.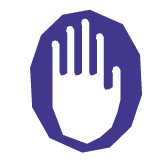 Workshop
"What is bioarchaeology and what can it tell us about ancient Tragurians?" (voditeljica: Anna Osterholtz, Državno sveučilište Mississippi)
"What is bioarchaeology and what can it tell us about ancient Tragurians?" vodit će bioarheologinja dr. Anna Osterholtz sa Državnog sveučilišta Mississippi u suradnji s učenicima gimnazije SŠ Ivana Lucića – Trogir. Uz praktični rad na osteološkom materijalu, sudionici će steći uvid u metode bioantropološke analize i naučiti osnove procjene starosti i spola.
Free
Friday 17 June de 10:00 à 11:00
Schoolchildren
Schoolchildren :
Secondary school (15 years and up)
Accessibility
Visual disability

Lecture
"Uvid u život i smrt Trogirana prije 2000 godina – rezultati novih arheoloških istraživanja" (Lujana Paraman, Muzej grada Trogira, Ana Sunko Katavić, Kaukal d.o.o. i Anna Osterholtz, Dr?
Skup predavanja koji donosi rezultate novih arheoloških istraživanja trogirskih rimskodobnih i kasnoantičkih groblja.
- Uvod: Skriveni gradovi mrtvih – gradsko groblje antičkog Trogira i ostala groblja u trogirskom Malom polju (Lujana Paraman, Muzej grada Trogira)
- Istraživanje trogirskog gradskog groblja Dobrić 2020. godine (Ana Sunko Katavić, Kaukal d.o.o.)
- What is bioarcheology and what can it tell us about ancient Tragurians? (Anna Osterholtz, Državno sveučilište Mississippi)

Free
Friday 17 June de 19:30 à 20:30 (predavanja će se održati 15. 06. od 19:30 do 20:30 sati)
General public
Accessibility
Visual disability
Press contact:
Davorka Maračić
dmaracic@amz.hr
+385954323188
Access map
16.2506465977173
43.517490162870494