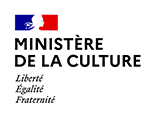 The mission of the Ministry of Culture is to make the major works of France and humanity accessible to as many people as possible in the fields of heritage, architecture, plastic arts, performing arts, cinema and communication. It promotes the development of artistic works in all their components in France and around the world. He is the guarantor of artistic teaching.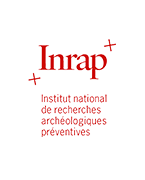 Institut national de recherches archéologiques préventives
Inrap is a public establishment placed under the supervision of the ministries in charge of Culture and Research. It ensures the detection and study of the archaeological heritage upstream of the land use planning works. Each year, it realizes more than 2,000 diagnoses and archaeological excavations on behalf of private and public planners, in metropolitan France and overseas. Its missions extend to the scientific study of data collected in the field and the diffusion of archaeological knowledge.

European association of archaeologists
The European Association of Archaeologists (EAA), established in 1994, is a non-profit and non-governmental organization bringing together archaeologists and interested audiences from Europe and beyond. The goal of the Association is to promote the development of archaeological research and the exchange of archaeological information in Europe, to promote the management and interpretation of European archaeological heritage and to promote appropriate ethical, scientific and formal standards for archaeological work. In order to achieve these objectives, the EAA organizes annual meetings, publishes a journal, two series of monographs and a newsletter, creates transnational communities, committees and working groups to establish suitable policies and solutions to the current challenges facing the archaeological profession in heritage research and management. The EAA also acts as an advisory body on all matters relating to the archeology of Europe and participates in professional events and activities throughout Europe.

ICMAH aims to create a network of communication, to organize events such as conferences, seminars, workshops for museum professionals and to realize publications to diffuse the knowledge about all aspects on museology and museography of archaeological and historical museums and collections worldwide. ICMAH, who is one of the oldest international committees in ICOM, has actually 1284 individual and 107 institutional members from 94 countries and each year increases the partners. Our goal is to extend ICOM-ICMAH's activities not only in the countries where museum activity is intense but also to the countries where museum professionality is practiced by devotion.

EXARC is the affiliate organization of ICOM for open-air archaeological museums, experimental archeology, ancient technology and interpretation. With 400 members in 40 countries, we offer a strong support network. Among our members, we bring together museums, institutions of higher learning, groups and individual members. EXARC publishes the EXARC Journal and has a strong online presence.
Ice Age Europe - Network of Heritage Sites tells the story of Ice Age people in Europe and our Pleistocene cultural heritage in space and time. Founded in 2013, the network raises awareness on the conservation of Ice Age heritage, exchanges best practices for site management and museum displays and encourages collaboration of all kinds, e.g., in the fields of science, management, mediation, tourism and governance.
Patron of Inrap since 2012, Bouygues Travaux Publics is committed to preserving the environment and enhancing the archaeological heritage when carrying out its major linear projects. He was named "Big Patron" in 2016 on the occasion of his three-year commitment alongside Inrap.
The PROMOGIM Group, operating throughout the national territory, is today the leading independent actor in private housing development. Through its PROMOGIM subsidiaries, including its 10 regional offices, FRANCO SUISSE, FRANCO SUISSE 2 LACS and IMMOPIERRE, the PROMOGIM Group, specialized in carrying out residential housing operations, has the main objective of supporting families in their residential journey. both in home ownership and through the development of the rental housing stock.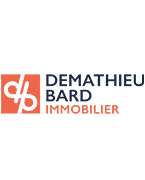 With more than a century of activity, the Demathieu Bard Group is today one of the last big French companies in the construction sector to be able to claim complete independence. Since 1861, moral values, technicality and adaptability have enabled the Group to establish itself as a high-performance, humane company, respectful of its commitments and its customers.

Spécialiste de l'aménagement des espaces de vie depuis 1976, le Groupe Capelli a pour vocation d'assurer la construction et la commercialisation de logements d'habitations (collectifs ou individuels). Grâce à son savoir-faire et à son expertise, il accompagne les mutations du territoire en privilégiant le cadre de vie, dans le respect de l'urbanisme.