Faculty of Archaeology, University of Warsaw is the largest academic Institution of its kind in Poland, one of the largest in Europe. It employs over 80 researchers and lecturers representing a many number of specialties. The Faculty offers studies (in Polish and English) in most branches of modern archaeology and related sciences.

In 1919, the Department of Prehistoric Archaeology was established at the University of Warsaw, which gave rise to the Institute of Archaeology, transformed in 2020 into the independently functioning Faculty of Archaeology of the University of Warsaw.

Digital offers
Virtual Exhibition "Archaeological Research of the University of Warsaw in Europe"
We invite you to the exhibition that presents the most important discoveries related to excavations carried out in Europe by researchers from the Faculty of Archeology, University of Warsaw.

Since the establishment of the first archaeological research unit at the University of Warsaw in 1919, archaeologists employed at the University have conducted excavations of over 300 archaeological sites in Poland and about 150 sites around the world (several dozen in Europe).
Free
Sunday 20 June de 07:00 à 23:59
Saturday 19 June de 07:00 à 23:59
Friday 18 June de 07:00 à 23:59
Children, Family, Adults, General public, Schoolchildren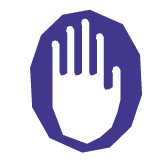 Workshop
Archaeological workshops
Participants of the workshops will have the opportunity to learn about prehistoric craftsmanship related to the production of the oldest lithic tools, ceramic pottery, and glass artefacts. They will learn what aerial archaeology is, and how to find archaeological objects from the air. It will also be possible to play archaeological games created by students from the University of Warsaw.

Workshops are co-organized with the Children's University of Interesting History: DUCH
Free
Saturday 19 June de 09:00 à 14:00
Schoolchildren
Schoolchildren :
Primary, Secondary school (11-15 years)
Practical classes on ancient techniques of molding ceramics, recreating glass beads and aerial archeology.

Guided tour
The early medieval hillfort Bródno Stare (Warsaw) – a guided tour
We invite you for a guided tour of the hillfort Bródno Stare in Warsaw, which is under the supervision of the State Archaeological Museum in Warsaw.

Dr. Dariusz Błaszczyk (Faculty of Archaeology, University of Warsaw) will talk about buildings and interesting facts from the life of the inhabitants of the early medieval settlement.

Meeting point : hillfort Bródno Stare
Guided tours in Polish
Free
Sunday 20 June de 11:00 à 12:00 et de 12:00 à 13:00
Children, Adults, General public, Schoolchildren
Press contact:
Marcin Wagner
pr.iauw@uw.edu.pl
+48881767500
The Faculty of Archaeology, University of Warsaw

Archaeological Workshops

The Hillfort Bródno Stare (Warsaw)
Access map
21.01958
52.23952