Established in 1956, District Museum in Suwałki is located in a historic landmark built in 1912-1913 called Resursa (Old Civic Club).

Among its wide and extensive range of activity the Museum offers permanent exhibitions dedicated to prehistory, the city and region history as well as the works of Alfred Wierusz-Kowalski, a prominent Munich School painter born in Suwałki. The Museum also presents various temporary exhibitions devoted to archeology, ethnology, art, history and literature.

Since the beginning of its activity, the museum has been involved in archaeological research concerning north-eastern Poland and neighbouring territories, from the Stone Age to the early Middle Ages.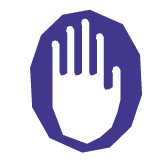 Workshop
Become an archaeologist!
An outdoor excavation research workshop.

Under the supervision of an archaeologist, participants learn methods of exploration and documentation during excavations.
Free
Saturday 19 June de 11:00 à 17:00
General public
Accessibility
Mobility issues / wheelchair, Visual disability
The simulated archaeological site is located on a paved area with good access for wheelchairs. Visually impaired visitors can participate in workshops under the guidance of an archaeologist.
Press contact:
Jerzy Siemaszko
archeologia@muzeum.suwalki.pl
+48603181102
Access map
22.9274
54.1044