EMONA. Po rimski Ljubljani, krožna arheološka pot po središču Ljubljane in arheološka delavnica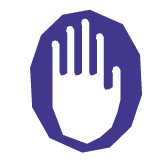 Workshop
Arheopeskovnik s Honorato za družine
Rimljanka Honorata vas bo popeljala med ruševine starodavnega mesta Emona. Skupaj boste izdelali mini mozaike, v peskovnikih kot pravi arheologi opravili izkopavanja čisto pravih replik rimskih predmetov in poskusili kulinarične specialitete Emoncev.
Roman matron Honorata will take you to the ruins of the ancient city of Emona. Together you will create miniature mosaics and, like true archaeologists, excavate replicas of real Roman artefacts around the sandbox. You will also get a chance to try some of the culinary specialities from Emona.
Free
Saturday 15 June
de 18:00 à 20:00
Family
Accessibility
Mobility issues / wheelchair

Guided tour
EMONA. Po rimski Ljubljani, krožna arheološka pot po centru Ljubljane
Podajte se na pot po 2000 let stari dediščini Emone. Odkrijte starodavne mestne skrivnosti na krožni poti po rimski Ljubljani. Obiščite Emono v treh arheoloških parkih: Emonska hiša, Zgodnjekrščansko središče in Rimski zid ter na drugih prepoznavnih točkah antičnih spomenikov v Ljubljani, ki so povezavni v dvokilometersko krožno pot.
Take a trail tracing the 2000–year–old heritage of Emona. Discover the ancient town's mysteries along a circular trail of Roman Ljubljana. Visit Emona. Enter a house from the Roman period. Locate Ljubljana's first baptistery. Touch a Roman wall.
Free
Saturday 15 June
de 10:00 à 20:00
Children, Family, Adults, General public, Schoolchildren
Schoolchildren :
Preschool, Primary, Secondary school (11-15 years)
Accessibility
Mobility issues / wheelchair
Partial access for wheelchair.
Press contact:
Anja Vintar
info@arheoportal.si
+386 51 211 117
Access map
14.499056
46.049239